ITALIAN DESIGN
PARISIAN REFINEMENT
SWISS SERVICE
Since 1982, we propose a vision of interior decoration that combines styles and trends with originality. From the timeless classic to the extravagant modern, we draw our creativity in our origins, combining with the inimitable Italian design the refinement of the Parisian style.
The inspiration comes also from our customers, with whom we share dreams and projects. Whatever the desired atmosphere, the result is achieved through bold associations, a search for noble materials and meticulous work.
Our goal: that each interior reflects the unique personality of our customers.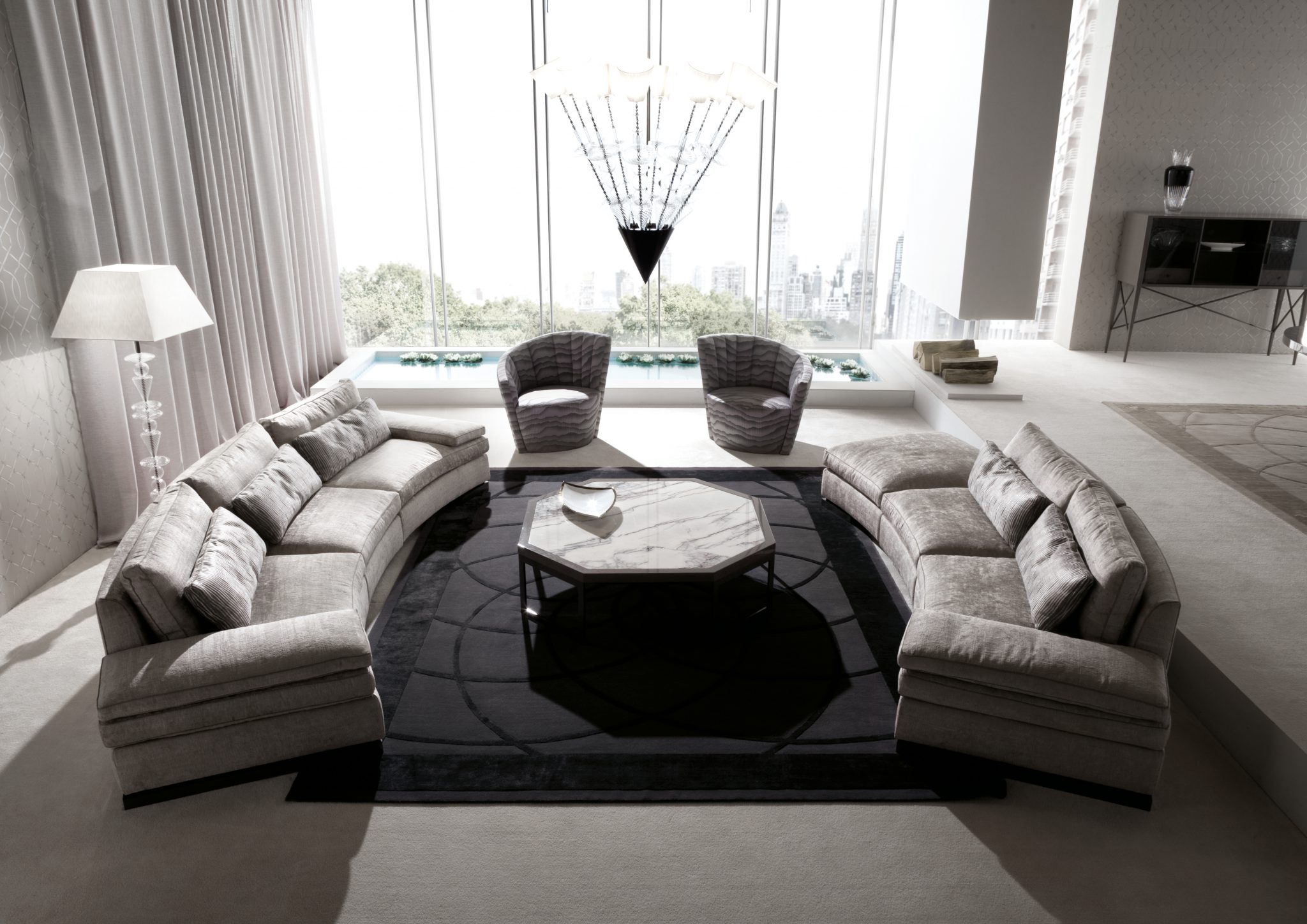 IN THE SHOP
You will find in our showroom, immediately available or to order, a wide range of furniture and accessories of various styles as well as diverse fabrics. You may also look through our collections by consulting our in-house catalogues and screens from the comfort of our sofas. We make every effort to offer our clients both an inspirational and comfortable environment, so they may reflect upon the decoration of their interior.
MADE TO MEASURE
We are also specialised in custom-made furniture. You can imagine or choose the models, materials, fabrics and colour of your furniture. A vast selection of curtains, wall and floor coverings is also available. The possibilities are endless!
INTERIORS CREATIONS
We can completely decorate your interior or if you wish, assist you by providing specific advice, study plans and research ideas. We are pleased to arrange for a personal appointment on-site. We take pride in offering our clients, both individuals and companies, an exceptional and personalized service. Our large and loyal clientele worldwide is a testimony of this.
WEDDING LIST
Marriage is the celebration of life as a couple, and we are happy to accompany newlyweds on their fresh start in unison. We put together wedding lists where the couple has the possibility to choose all or part of their interior, from tableware and specific decorative items to a more comprehensive list including furniture.
Place du Bourg-de-Four 24
CH-1204 Genève
Tel: +41 (0) 22 311 25 20
Fax: +41 (0) 22 310 41 92
Our 500 m2 exhibition is located in the heart of Geneva's Old Town, in magnificent listed buildings. This space has been laid out over the years so as to create a unique place designed for a dream walk.